Why R.F. Ohl?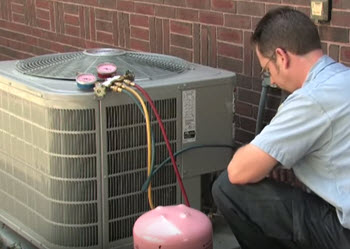 Our loyal customers choose R.F. Ohl for all of their HVAC needs because our reliable and trusted heating and cooling technicians provide the best service in all of the Lehigh Valley and the Poconos areas. Our licensed team offers:
Service agreements for customers who get preferred scheduling options and the best rates for repairs
friendly and professional technicians
Licensed technicians who receive continuous education
Factory trained technicians
Service records that are computerized
Friendly staff office
Residential and commercial HVAC services
Experience In HVAC
We have over thirty years experience in the heating and cooling industry and this didn't happen by accident. We have a long history because we care about the quality of services that we deliver. We aim to work hard and satisfy our customers.
We are trained to service all makes and models of HVAC equipment. We offer:
Installations and replacements for HVAC equipment
Heating and cooling repairs
Maintenance/ Annual Tune-ups
Indoor air quality improvements
Thermostat installations
Improvements towards the energy efficiency of your home
HVAC Services In Northeastern Pennsylvania
We specialize in furnaces, air conditioners, boilers, heat pumps, ductless or mini-split systems, and more. We work with natural gas, electric, heating oil, propane, and other types of fueled systems. Be sure to call our office at (610) 377-1098 or fill out the form on our contact page if you have any questions, concerns, or want to schedule an appointment.
Schedule An Appointment
For AC repair, maintenance, or installations,  contact R.F. Ohl. Contact us or call us at (610) 377-1098 today to speak with one of our comfort consultants!